LIGHTING SOLUTIONS MADE IN ITALY
Since 1984, we have been designing and realizing our interior lighting solutions, considering light as a leverage for our customers' business. Our first products were designed for the technical market; today we offer a full architectural set for interiors, with a strong calling for continuous line solutions, able to satisfy specific needs of service businesses: from offices to shops of any kind, from large-scale retail trade to large private and public infastructures such as school buildings, hospitals and museums.
learn more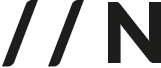 PRODUCTS CATALOGUE 2018-2019
[17.08.2018]
The new products catalogue 2018-2019 by Esse-Ci is now online.

Many new items to discover, dedicated to the latest trends in design and technology.
Discover our catalogue in digital format by downloading the PDF below.

Download Catalog
learn more

ESSE-CI s.r.l.
Viale del Lavoro 25, 35010 Vigonza (PD) Italy
P.Iva 01875070284
T. +39 049 8959511
E. info@esse-ci.it